WE MAKE YOUR PROJECT A REALITY
Are you looking for funding for your renewable energy project?
Join our platform! Through participatory financing, either in the form of crowdlending or crowdfunding, we make your projects a reality.
We select the best clean energy projects, especially photovoltaic installations in Spain in their final stages of development.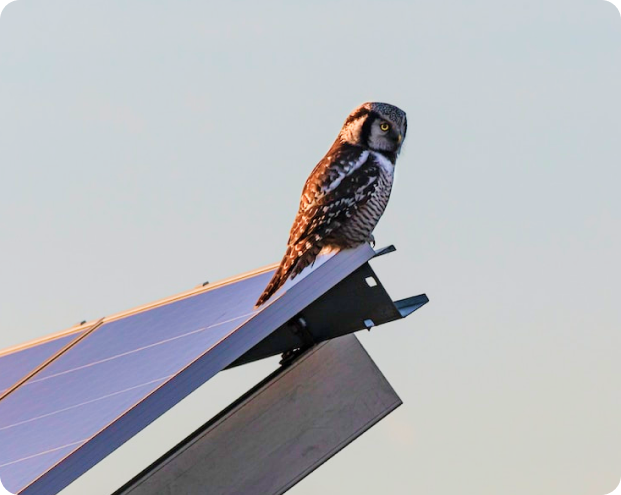 What we are looking for in a renewable energy developer?
We select clean energy projects with reliable returns, located mainly in spain, with the following characteristics:
In the Ready to Build (RTB) or Commercial Operation Date (COD) phases
That is, the project on which you want Flobers to perform the analysis has obtained all the necessary licenses, permits, and authorisations for construction, or the projects can begin operating, producing, and injecting energy.
Required investment amount up to €5M
As each project is unique, we offer funding through both crowdfunding and crowdlending. We are an authorised and regulated platform by CNMV, hence this financing limit.
We establish that these flows are predictable throughout the life of the renewable energy project. If you meet all these requirements, we will make your vision a reality.
We value promoters with extensive experience in renewables and whose installation projects development and technology have passed the relevant tests and evaluations for perfect execution of the process.
Stable income with a long-term energy sales contract
Security of our Flobers (investors) is vital. Therefore, we demand maximum guarantees for each project we undertake.
WE WANT YOU TO KNOW SOMETHING
Developer, these are the advantages of sourcing finance through Flobers.
If you have a project with a positive impact on the environment and meet the mentioned criteria, share it with us.
Short, "to the point" decision process: in a short period of time you'll know if your renewable energy investment project is viable.
We love small and medium projects that are less attractive to the capital markets and banking industry.
We carry out a stardardised and adaptable assessment process with enables us to be fast in our decisions.
You will negotiate with a team of professional specialists with significant experience in this type of transactions.
Funding your project in 4 easy steps.