Investment detail
Reserved Investment for Experienced Investors
The Malva Project is an Equity investment opportunity where you can become a co-owner of a 1 MW photovoltaic facility in Zaragoza, with a selling goal within two years.
The project is already in the Ready To Be (RTB) stage and ready for construction. It involves crowdfunding with divestment scenarios after implementation.
In the chosen scenario*, with a sale after 2 years, a Total Return of 24% is expected.
(*The different scenarios are available in the Project Dossier accessible upon registration on our platform)
Why Malva? The Malva flowers illuminate the paths in Aragon with their purple color, bringing joy to every step and symbolizing tranquility and success. Just like the confidence you will have when investing in this 1001 kWp photovoltaic installation project.
The minimum ticket to invest in this project is 10.000€.
Developers
The Spanish company Salix Solar aims to design and develop technological solutions for the promotion and utilization of renewable energies. With extensive experience in the sector, particularly in solar photovoltaic projects, both in promotion and construction. Currently, Salix is the promoter and owner of the project rights. Salix will sell the rights to the new SPV and act as the developer and EPC contractor. Additionally, Salix will provide operation and maintenance services for at least the first 2 years.
RELEVANT DATA
+400 GWhgenerated energy
Operating since 2007
+50 projects in different countries
PROJECT MANAGERS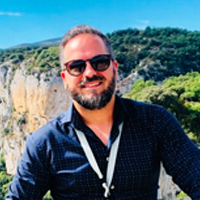 Javier Barricarte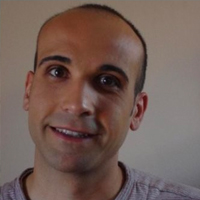 Miguel Ángel Orta
Economic Data
Project Type:

Crowdfunding
Crowdfunding is a co-investment modality designed to raise capital (equity crowdfunding). In this way, investors become partners in the project. The project will be managed by Flobers.
Project Capex:

1.250.000€
This price is a fixed turnkey amount that includes all development costs, EPC (Engineering, Procurement, and Construction), taxes, licenses, and operation structuring expenses.
Min Investment Ticket:

10.000€
This product is recommended for Experienced Investors.
Investment Term:

Objective of 2 years
The investor acquires co-ownership of the project with the goal of selling the installation starting from the 2nd year. *See divestment scenarios in the Dossier under registration on the platform
Total Return:

24%
In the chosen scenario*, with a sale after 2 years, a Total Return of 24% is expected. *See divestment scenarios in the Dossier under registration on the platform
Register to have access to all the documentation of the Malva
Register now
You already have a Flobbers account?. Log in